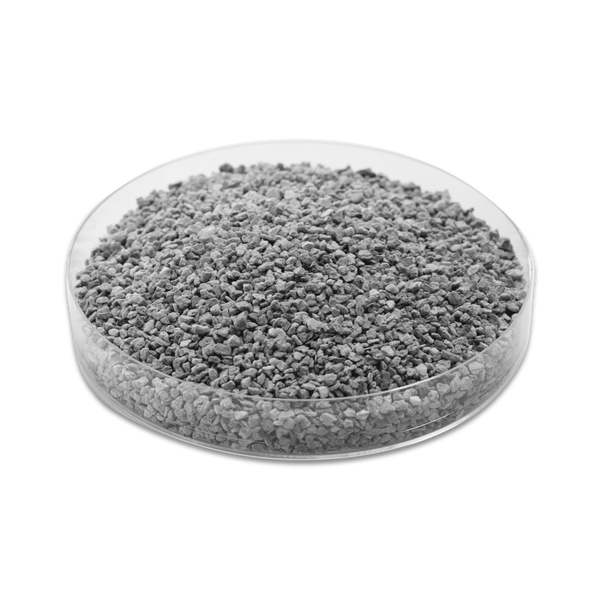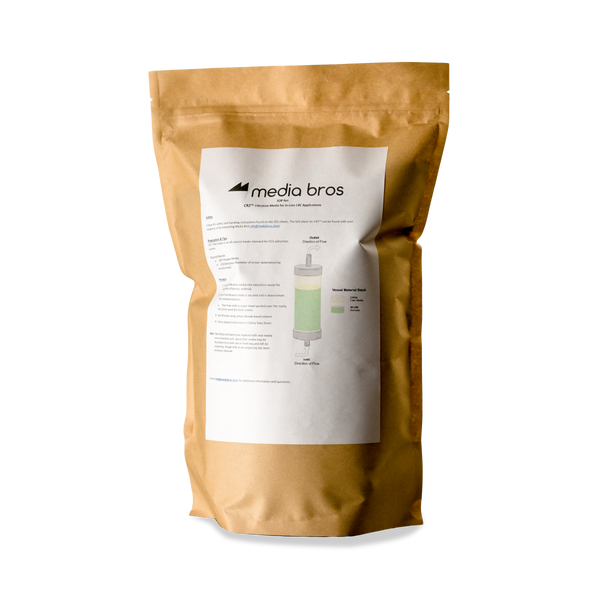 CR2™ Filter Media for CO2 Extraction
Achieving optimal results in supercritical (CO2) extraction requires superior filter media. Enter CR2™ inline filter media.
Designed specifically for CO2 extraction, CR2™ is a non-toxic, non-reactive blend of naturally occurring zeolites. Its unique formulation gives it a high adsorption capacity, effectively removing undesirables in CO2 extracts.
Like its BHO-focused twin brother, CRX™, CR2™ Filter Media is also designed to handle high flow rates, exhibiting full particle retention even under the demanding high psi conditions present in CO2 extraction. This feature ensures that your CO2 extraction process runs efficiently without compromising the quality of the extract.
One common complaint about CO2-extracted cannabis products is the so-called "CO2 taste," which can be off-putting for consumers. CR2™ Filter Media tackles this issue head-on, eliminating this bitter taste and ensuring that the final product has greater purity, aesthetic appeal, and consistency. The effect of CR2™ Filter Media on that 'CO2 taste' in extracted cannabis products can be a game-changer for your product quality and consumer satisfaction.
All extractors hate dealing with baking their filter media or having to clean out caked-on media from their equipment. CR2™ Filter Media does not clog or damage CO2 systems, ensuring smooth operation and longevity of your extraction setup. It was designed by CO2 extraction operators, for CO2 operators, so you can focus on extraction rather than worrying about handling issues.
Like all of our premium filter media, CR2™ is non-toxic and non-reactive. Nobody should have to wear a damn HAZMAT suit during CO2 extraction. Our media is organic, natural, and safe to handle using basic safety procedures.
We understand that different operations have different needs, so we provide CR2™ Filter Media in a variety of packages: a 2.5 kg pouch, an 18 kg bucket, and a 200 kg drum. Whether you run a small-scale operation or a large extraction facility, there is a packaging option to suit your needs.
FDA GRAS Approved
100% Natural
Technical Specs
| | |
| --- | --- |
| Solvent Type | CO2 |
| Color Remediation Level | Moderately Heavy/High |
| Pesticide Remediation Level | Low |
| Selectivity/Polarity Level | Moderately Selective/Medium Polarity |
| Heavy Metal Remediation | Yes |
| Moisture Remediation Level | Low |
| Fats/Lipids/Waxes Level | Low |
| Crystal Growth | Fast |
| Depth Filtration | No |
| Flow Rate | High Flow |
| pH Level | Neutral (pH 7) |
| Best For | Slightly Aged Biomass, Medium Quality |
| Suitable for Reruns | No |
| Distillation Clean-up | Moderate Scrub |