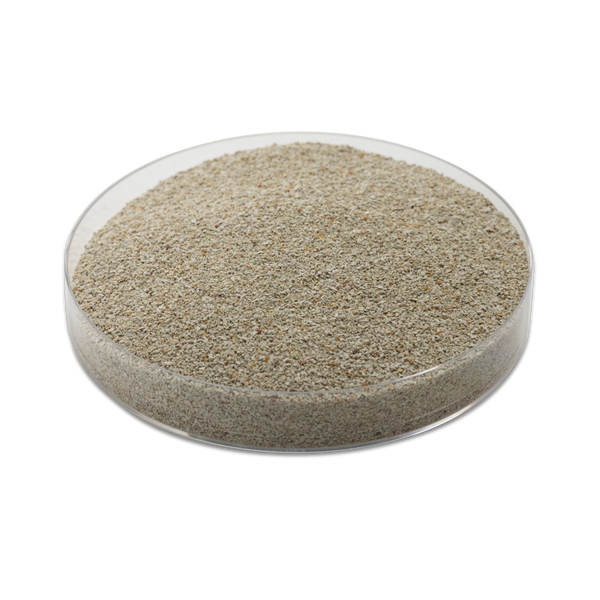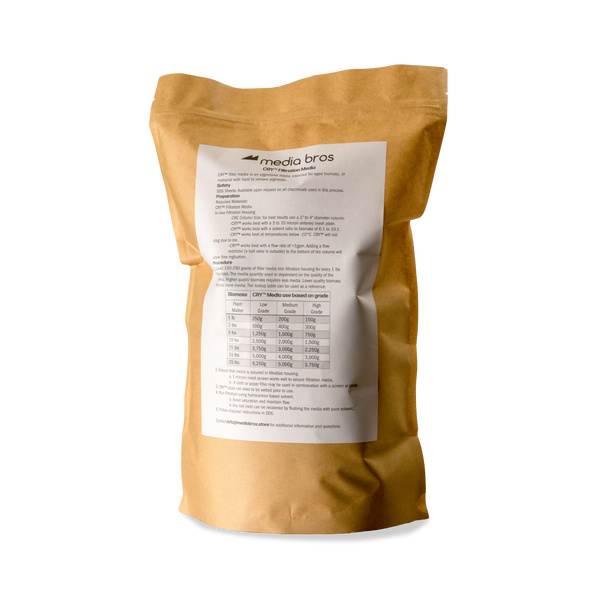 CRY™ Filter Media for BHO Extraction (Non-Reactive)
CRY™ is a more aggressive variant of our flagship CRX™, but with the same high flow, controllable process. CRY™ is slightly more selective, with about 1.5X the embedded silica content compared to CRX™. This allows CRY™ to filter a wider range of compounds, targeting heavy metals specifically. It is the perfect scrub for nug run, due to its ability to handle higher moisture content biomass.
CRY™ also shines when processing high chlorophyll content material like aged-out biomass. Its increased silica content not only boosts the filtration range but also enhances the overall extraction quality.
If you are not quite sure if one would work better for your process, try a blend. Both CRX™ and CRY™ work synergistically, and many extractors blend them together at specific blend ratios, fine-tuning their cannabis remediation processes. Customizing the blend ratio according to your specific needs allows you to exploit the full potential of these filtration powerhouses. Need to know how to do it? We offer support and consulting to help you get the most out of your extract.
CRY™ Filter Media is packaged conveniently in a 1.5 kg pouch, a 10 kg bucket, and a 100 kg drum. These varied packaging options cater to operations of different scales, from small businesses to large-scale industrial processes.
The best extracts in the world are made with Media Bros.
FDA GRAS Approved
100% Natural
Technical Specs
| | |
| --- | --- |
| Solvent Type | Hydrocarbon |
| Color Remediation Level | Moderately Heavy/High |
| Pesticide Remediation Level | Medium |
| Selectivity/Polarity Level | Moderately Selective/Medium Polarity |
| Heavy Metal Remediation | Yes |
| Moisture Remediation Level | Moderate |
| Fats/Lipids/Waxes Level | Medium |
| Crystal Growth | Fast |
| Depth Filtration | No |
| Flow Rate | High Flow |
| pH Level | Neutral (pH 7) |
| Best For | Fresh Frozen, Nugs, High Quality |
| Suitable for Reruns | Yes |
| Distillation Clean-up | Moderate Scrub |