Not All Filter Media Is Created Equal
Media Bros' innovative filter media is unlike any other available today — engineered with efficiency and flexibility in mind.
Find the Perfect Blend
I want to make the best extracts in the world.... Media Bros is literally the key to making amazing diamonds.
Sean Mattison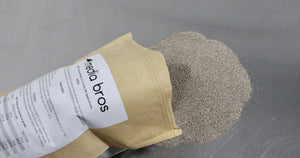 CRX™

CRX™ is the new standard in all around color remediation media for inline hydrocarbon extraction. Designed for high flow, safety, and ease of use, CRX™ is great at removing unwanted colors while maintaining the most terpene and cannabinoid profiles. Its granular size allows for high flow and low pressure drops. Baking, prepping, and packing the media are a thing of the past. CRX™ is ready to go right out of the package.
Shop Now
CRY™

CRY™ is an aggressive variant of CRX™. Elementally, CRY™ has about 1.5X the embedded silica content when compared to CRX™. This allows CRY™ to filter a wider range of compounds than CRX™ alone and allows extractors the ability to quickly tune their media. Consider using a blend of CRX™ and CRY™ on the most difficult to process materials. Bro, media so aggressive it makes you want to CRY.
Shop Now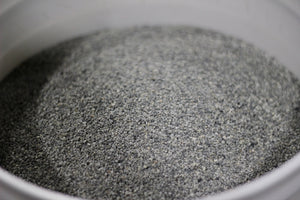 CR2™

CR2™ was designed to provide a simple method compatible with existing CO2 extraction equipment to consistently produce an extract with greater purity, aesthetic appeal, and one that improved and eliminated the bitter "CO2 taste" often attributed to CO2 extracted botanical products. Our filtration media is designed by CO2 operators for CO2 operators.
Shop Now
See What Make Media Bros Different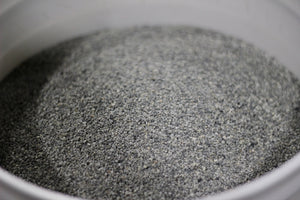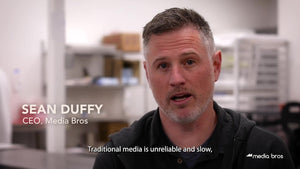 Traditional media requires baking, absorbs moisture, clogs lab equipment, and further complicates the process. Media Bros filter media was designed with efficiency and flexibility in mind.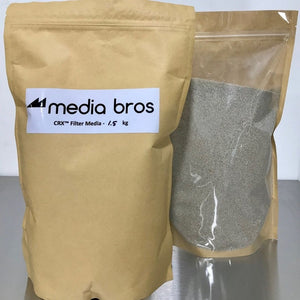 Need a Sample?

We really want you to try our media! Simply fill out this form and we will reach out within 1–2 business days to finalize your request.


Let's Do It
BENEFITS OF USING COLOR REMEDIATION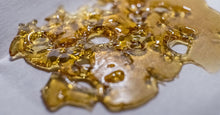 Improve Clarity
Color remediation remediates,
or provides a remedy, for dull and dark colors.


Unlock Crystallization Potential
Produce a translucent and nearly clear or light yellow color that is sure to turn heads


Achieve Better Jar Appeal
Remove unwanted colors while maintaining the most terpene & cannabinoid profiles.