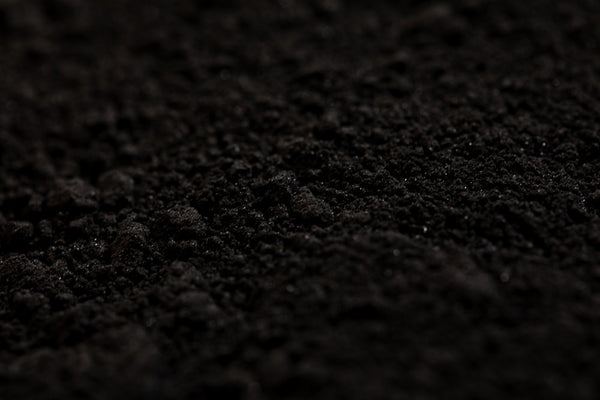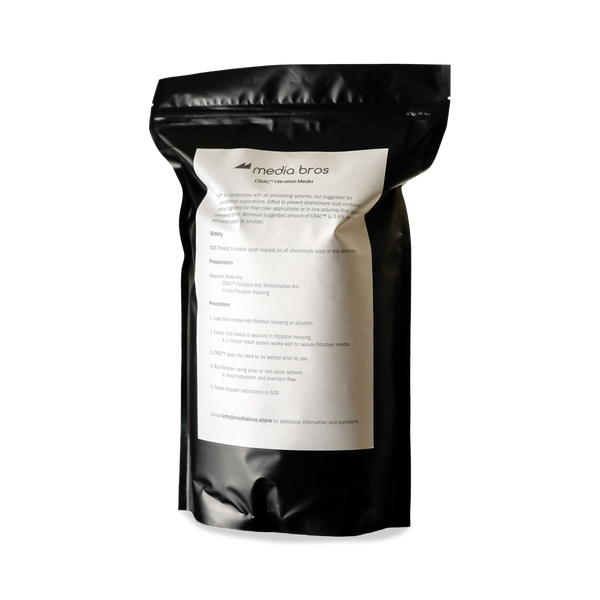 Color Remediation Activated Carbon (CRAC™) for BHO & Ethanol Extraction
Color Remediation Activated Carbon (CRAC™) is a top-shelf carbon powder that has revolutionized extraction. The high-performance selectivity of CRAC™ is what sets it apart from other filter media. It is crucial in producing a high-quality extract free of undesirables and impurities.
CRAC™ stands out due to its meticulous preparation process. Its granular consistency makes it easy to handle, and it is thoroughly sifted, which minimizes the risk of carbon or dust contamination. This commitment to quality creates a safer, cleaner work environment. CRAC™ is also environmentally friendly; it's non-toxic, biodegradable, and recyclable. This added layer of safety doesn't compromise its effectiveness; instead, it ensures the integrity of the end product and the health of your workforce.
CRAC™ is pH-neutral double activated, which maximizes the surface potential of the carbon, allowing for more efficient adsorption and color remediation. By opting for CRAC™, you are choosing a product that has been fine-tuned to deliver the best possible results in extraction.
CRAC™ stands out not just for what it contains, but also for what it doesn't. CRAC™ delivers all the microporous, mesoporous, and macroporous media you can handle, providing comprehensive remediation of ethanol cannabis extract and oil purity you can count on.
At Media Bros, we understand the diverse needs of various operations. Hence, CRAC™ is available in a 1.5 kg pouch, a 4 kg package, a 10 kg bucket, and a 100 kg drum. Regardless of the size of your operation, there is a bag of CRAC™ tailored to your needs.
Wine and cheese, peanut butter and jelly, CRAC™ and Activated Alumina. The combination of CRAC™ and Activated Alumina as a filter bed provides an effective and robust solution for ethanol cannabis extraction, creating a superior filter blend that enhances the overall remediation process.
For best results, use with Media Bros Activated Alumina as an alumina media filter bed.
Technical Specs
| | |
| --- | --- |
| Solvent Type | Hydrocarbon + Ethanol |
| Color Remediation Level | Heavy/High |
| Pesticide Remediation Level | High |
| Selectivity/Polarity Level | Less Selective/Most Polar |
| Heavy Metal Remediation | Yes |
| Moisture Remediation Level | Low |
| Fats/Lipids/Waxes Level | Medium |
| Crystal Growth | Fast |
| Depth Filtration | No |
| Flow Rate | Low Flow |
| pH Level | Neutral (pH 7) |
| Best For | Older Biomass, Low Quality |
| Suitable for Reruns | Yes |
| Distillation Clean-up | High Scrub |