Bolted High-Pressure Clamp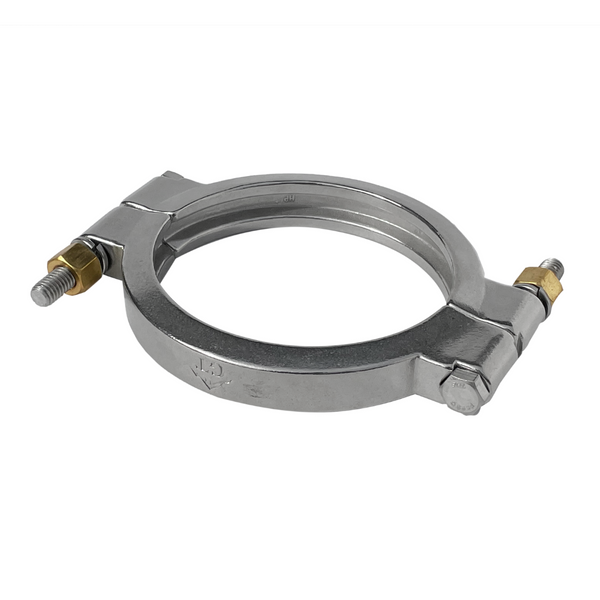 Elevate your extraction setup with our Bolted High-Pressure Clamp, designed for 4" and 6" columns and filter plates.
Benefits
High-Pressure Performance: It handles rigorous extraction operations with ease, maintaining a tight seal even under intense pressure, preventing leaks.
Perfect Fit: Tailored for 4" or 6" components, it ensures a precise connection, eliminating gaps or misalignments that could compromise efficiency.
Robust Build: Crafted from premium materials, it is built to last, withstanding daily extraction demands without performance loss.
User-Friendly: Easy to install and operate, saving you time during setup and maintenance.
Upgrade your system, experience enhanced reliability and efficiency, and maximize productivity with our Bolted High-Pressure Clamp.